In the late 1980s, I was working at Radio Riviera in Monaco as a critic, covering books, movies, and the peculiarities of the English language.  I had just reviewed Graham Greene's novel, The Captain and the Enemy, and that same evening I gave a talk at the Anglo-American Literary Society on "Love and Betrayal in The Third Man."
At the end of the event, an attractive middle-aged French woman came up to me and said, "I think you got it right."  I recognized Yvonne Cloetta, Greene's partner for the last twenty years, and asked if she thought he would agree. She smiled and said, "You can ask him yourself, he lunches at noon at the Café Felix in the old town section of Antibes."
The next morning, I found him sitting at a quiet table and introduced myself.  Greene was famously averse to giving interviews,  so I was surprised when he smiled, put down his book, and welcomed me. I had been at school at Ampleforth College in Yorkshire where his son had been educated, so we talked about the Benedictine monks who taught there. They had emphasized the importance of reading and the value of libraries. I was dying to ask about his book Lord Rochester's Monkey.  Rochester was a wit at the court of Charles II, a poet whose verse frequently bordered on obscenity. More important, he had a deathbed conversion to Catholicism based on a lifetime of doubt.
In our conversation, there is one word he repeated many times. The word was "purgatory." Greene said at the end of his life he would feel comfortable living there. In purgatory, he said, a soul is purged of sin, and then continues on to heaven. This was just two years before his death in 1991.
Doubt is a recurring theme in many of his books from The Power and the Glory, to The Quiet American, and A Burnt-Out Case. As a journalist, Greene was driven by a curiosity about the world, the nature of the human condition. This led him to doubt official explanations, doctrines, and everything he had been taught about the nature of God.  It is no coincidence in The Third Man that the innocent American, Holly Martens, sounds very like Holy Matins.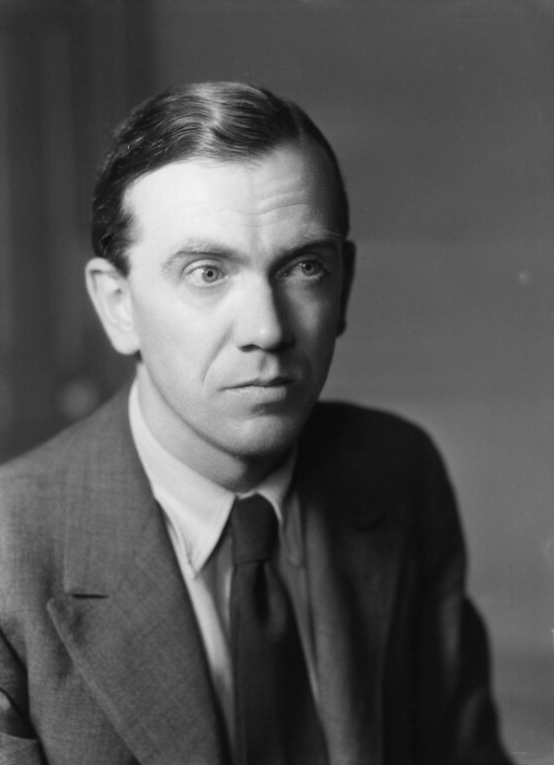 Greene's long struggle with doubt began at an early age. As a schoolboy at Berkhamsted, he had good reason to question the existence of a benevolent god, and the goodness of his fellow man.   Severely bullied at boarding school, Greene tried to take his life once by Russian Roulette, and then by taking a handful of aspirin before going swimming.  In 1920,  his suicide attempts landed him in London for psychoanalysis—a rarity for an adolescent. In London, he began to record his dreams which shaped his creative writing.  
At Oxford Greene continued to suffer from bouts of depression, but he kept this largely under wraps.   Later, as a novelist,  he would explore the theme of moral choice.
In A Burnt-Out Case the character, Querry, is clearly on a spiritual quest as he sails up the River Congo to a leper colony. The whiskey priest in The Power and the Glory continues to do God's work, say Mass, and minister to parishioners while living with a mistress and as a full-blown alcoholic.
In 1926, this struggling agnostic began to read the catechism.  A fan of his newspaper articles, Vivien Dayrell-Browning, had written to correct him on a point of Catholic doctrine, and after a lengthy correspondence, they became engaged.  To better understand her religion, Greene converted to Catholicism.  As a novelist, he began to consider knotty theological questions, such as: "Can sins of the flesh be acceptable to an all-forgiving God?"
In his long career, Green produced two kinds of books—"entertainment," largely centered on British espionage, and what he called his "Catholic novels," exploring the endless human seesaw between faith and doubt.  
In wartime, Greene's own sister recruited him to British Intelligence.  Part of Greene's wartime service was with MI-6 where his boss was Kim Philby, the most notorious of the Cambridge spies. In 1944, Greene abruptly quit —quite possibly because he had come to the conclusion that Philby was a double agent.  Greene's job, running of agents, however, involved a career in deception, the essence of "the great game," and he would later write a laudatory introduction to Philby's book, My Silent War, to the disapproval of his wartime colleagues. 
Our Man in Havana was an inspired satire of MI-6 agents and their cover stories. Later in The Human Factor he examines a world of divided loyalties. (The British spy writer John le Carré would put it another way, "You have to be able to ride two horses at once to work in the circus.") This was inspired by Greene's own travels to Cuba in 1957, just months after Fidel Castro began his final revolutionary assault on the Batista regime.  Greene was infatuated by this rebellion, and brought warm clothing to Castro's men who were hiding in the hills.  In thanks, Castro gave him one of his own oil paintings.  Greene kept it on display in his living room at Antibes. 
Some years after this adventure, Greene had doubts about Castro's leadership of Cuba.  "I admire him for his courage and his efficiency," he said, "but I question his authoritarianism," adding: "All successful revolutions, however idealistic, probably betray themselves in time."
Greene liked to live on "the dangerous edge of things." Whether researching a story in Uruguay about the Tupamaros—a terrorist group, covering a civil war in Panama, or the French war in Indo-China, he believed in seeing the action for himself—like his character, Fowler, in The Quiet American—a journalist who does not attend the French press briefings but goes upcountry to experience the fighting for himself. Greene's doubt about "the official line" persists in The Comedians, set in Duvalier's Haiti. Here he explores the dicey problems of crossing frontiers—spiritual, geographic, and political.
In The Captain and the Enemy, a young man, Victor, is lectured about the importance of geography, the value of learning a foreign language, and the slippery nature of the truth.
As a travel writer and an MI agent, Greene understood the necessity of getting around and blending in.
Greene himself was a man for all seasons, and something of a chameleon, able to blend in and to "pass for a local" wherever he went. And as a novelist, he has a special gift for creating a sense of place— whether it's London during the blitz, the bars and brothels of old town Havana, the mood of Saigon on the eve of the French withdrawal from Indo China, or the confined space of the confessional.
In The Captain and the Enemy, an 88-year-old author is reflecting on his life. The hero, Jim, works as a journalist at a provincial newspaper and is stymied by intimate relationships. "You ought to leave a word like lovers to the gossip columns," Jim's father once advised him.
The world of love and romance was a trial for Greene as well. What was he like as a husband? Mostly absent for his government work and newspaper assignments, and when at home, very likely at his writer's desk. At one point he disappeared into a lengthy affair with Catherine Walston, the wife of a wealthy farmer, who would become a peer. There are echoes of that relationship in The End of the Affair, published in 1951.
Greene had left his family home in 1947, after several liaisons. But Vivien refused to grant him a divorce, and under Canon Law, he would be her husband until death.
He eventually left London, too, after being swindled out of a good deal of money (a case where doubt should have prevailed), and moved to France to be close to Yvonne. He had met her in Douala in French Cameroon in 1959, when she was married to a Unilever executive. Yvonne was a stunning brunette who loved dancing and was 18 years younger than Greene, but her marriage was withering and she needed a good listener. She benefitted from his maturity and understanding. "On her side, she stabilized him," writes Julian Evans, who spoke with her at length about their bond, for an article in The Guardian. "Greene was not an intellectual, though he was capable of thinking in complex ways, and in Cloetta he met someone who, like him, was led by her emotional responses."
I think back to my encounter with Greene at Café Felix, in some ways his home away from home in Antibes. At lunch, he recalled reading a novel by Trollope, seated next to two French housewives who gossiped about their numerous seductions and adulterous affairs. They assumed he was just another Englishman who didn't speak French, but of course, he didn't miss a word. This became the basis for his short story May We Borrow Your Husband?
In Greene-land there are always three or four people trapped in doomed relationships who think love is a cognate of fear because you always harm the one you love.
Greene died in 1991 in Vevey, Switzerland. At his graveside were his wife, his mistress, and a priest. The scene was like the ending of one of his novels.
In 1949, Carol Reed directed the film version of Greene's thriller, The Third Man set in post-war Vienna where there are two funerals for elusive Harry Lime (Orson Welles). Also a must watch: The Quiet American, starring Michael Caine—a film of Greene's most famous book.

Peter Robinson is the critic at large for San Francisco's public radio station, KALW (91.7 on your dial). He is Events Director for the Marin Philosophical Society,  editor of San Francisco Books & Travel magazine, and host of Fall Literary Soirees in Marin County.  For more information about these events call 415.381.6671.